Now a days people need games which can be played without WiFi. Most of the games coming now a days are going online to due to piracy issues. If you don't have internet connection then you can't play those games but there are many places where we don't get WiFi. In that case those games are totally useless. We don't want such games on our iPad or iPhone. We need some free Wifi games that we can play during that period of time on iPhone. Games which have high quality graphics, amazing sound effects, animation and good game play are considered best. We have tried to find out some of the best WiFi free games for iPhone and iPad which you can play anywhere at any time. 
Here is the list of top WiFi Free Games for iPhone and iPad: 
4 Pics 1 Word

JetPack Joyride

Smash Hit

Doodle Jump

Fruit Ninja

Hungry Shark Evolution

Gangster Vegas

Angry Birds Rio

Legacy of Dead Empire

Mortal Kombat X
1. 4 Pics 1 Word
4 Pics 1 Word is a trending game on iPhone and iPad. You have to find out the hidden words using the 4 given pictures on the screen. You have to complete the word or the whole sentence. There will be words given at the bottom to fill out the hidden word. If your guess is wrong then word will turn red. If you are successful in getting the word right then you move to the next level and earn 3 coins. In difficult situation you can use these coins to get hints for the current level. It's a good no Wifi free game for iPhone and iPad. It's a free game with in app purchases.
Download 4 Pics 1 Word for iPhone/iPad
2. JetPack Joyride
Jetpack joyride is all about someone known as Barry who gets into a secret science lab and get a jetpack. He starts his adventure with jetpack on. It's a very exciting game as there is always something happening on the screen. You are shooting at someone, avoiding other obstacles while beautiful landscapes continue to change in the background. The special effects and graphics in the game are really amazing. You will surely love this free wifi game. 
Download JetPack Joyride for iPhone and iPad
3. SmashHit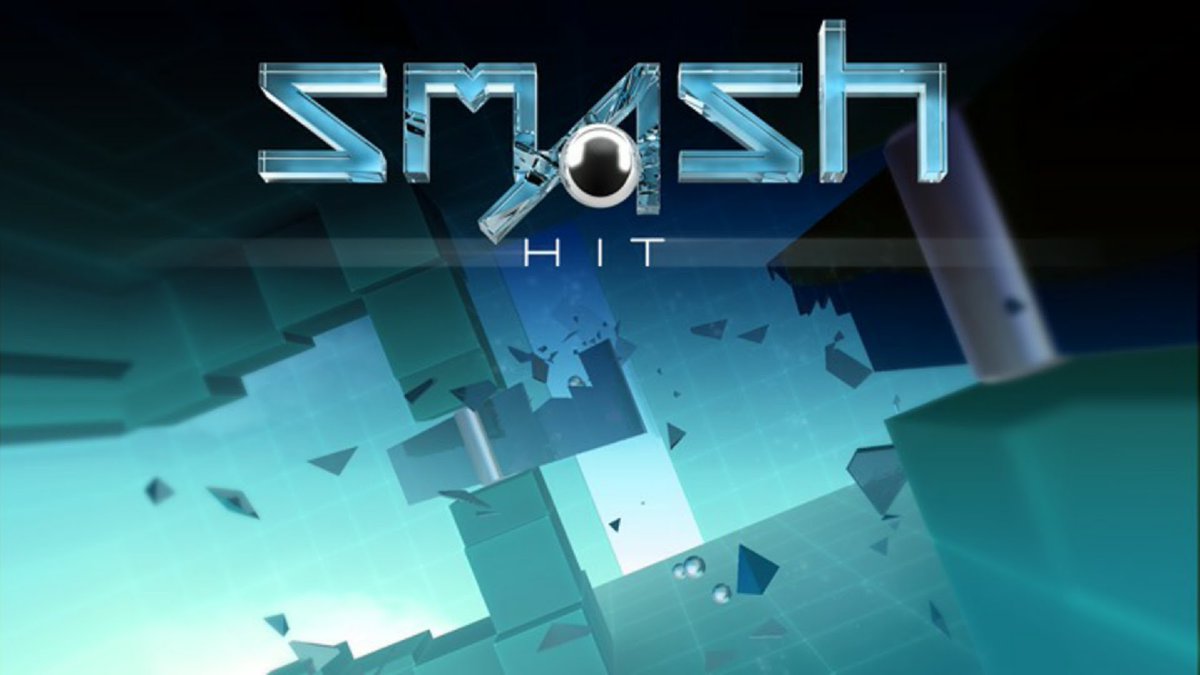 Smash Hit is an endless game in which camera continues to move forward and the only thing you need to do is to break the glasses coming in front of you. Your eyes are the camera. You have to use the balls to break the glasses. There is a lot of technique involved in the game. You have to use the proper trick to break the glasses as the number of balls are limited. Game will end if you use all the balls. The graphics such as glass, textures, balls and glass seem very realistic in this game. It's a must try game. Download this wifi free game from play store. 
Download Smash Hit for iPhone and iPad
4. Doodle Jump
Doodle jump is a very simple game yet very addictive one. There is funny alien creature who has to climb high and high. You have to jump over colored poles in which some move while few are static. You need to move up and falling down will end the game. You will always want to go higher and higher to see new possibilities of Doodler and new characters. It's an ideal game to pass your time. You must download this free wifi game for iPhone and iPad. 
Download Doodle Jump for iPhone/iPad
5. Fruit Ninja
Fruit Ninja is one of my all time favorite game. The plot of the game is very simple. Different kind of fruits will be coming up on the screen which you have to cut by swiping your finger. Fruits such as watermelons, bananas, strawberries, apples etc will appear on the screen at once. You have to cut them all in a single swipe. As the game progresses bombs will also appear. If you cut them then game will end. There are limited number of life in the game. You must given this best offline game for iPhone a try. 
Download Fruit Ninja for iPhone/iPad
6. Hungry Shark Evolution
Hungry shark evolution is one of the most popular game on iPhone/iPad. You get to explore the underwater and different kind of creatures. As a shark you have to survive in the waters by eating and destroying anything which comes in front of you. You will get points through which you can unlock other bigger sharks. There are atleast a dozen of sharks available throughout the game. You can deploy baby sharks to hunt other animals in the game. It's an exciting game to play on iPhone. Hungry shark evolution is a complete offline game for iPhone which you can download free from app store. 
Download Hungry Shark Evolution
7. Gangster Vegas
Gangster vegas is yet another popular free no wifi game for iPhone and iPad. This game is totally based on Mafia wars. If you want to put yourself into shoes of a gangster and see their side of life then you must play this game. All the action takes place in the city of casinos , Las Vegas. You can either become a gangster or someone who saves people like Jack Bauer ;). It's a complete offline game for iPad and iPhone. 
Download Gangster Vegas for iPhone/iPad
8. Angry Birds Rio
Angry Birds Rio is one of the most famous games from many years. There is even a movie with the same name giving it much more popularity. Game is very addictive because of the physics involved in the game. You can unlock many achievement and can play the game for hours without getting bored. If you haven't played Angry birds till now then you must download this best game without wifi for iPhone and iPad. 
9. Legacy of Dead Empire
Legacy of dead empire is another war game based on World war II. It brings up the scary world of horror to the fore that you need to encounter. This game is a complete Zombie game and it does need internet. It's a complete no wifi needed game. The best part of this game is that there is a story built within. You will get to use assorted weapons used during the World war II. You must give this game a try. 
Download Legacy of Dead Empire for iPhone/iPad
10. Mortal Kombat X
Mortal Kombat X is one of the most popular games from ages. I have played the game on PC. They have now developed the same for iPhone/iPad. Mortal Kombat is very successful game from many years. If you have never played Mortal Kombat then you must try this game. Game is not suitable for anyone below 17 years because of excessive violence because of weapons in the game. Mortal Kombat is one of the best offline game for iPhone.